Our hall, with a capacity of about 200, is available for rent for weddings; receptions; fundraisers; dances; company meetings and parties; and many other events.

2018 and 2019 Hall Rental Rates*
Monday - Thursday $400
Friday $700
Saturday $800
Sunday $500
Rental rates include a mandatory and non-refundable $150 cleaning fee.
*Rates are subject to change. Schedule your event with us now and sign an agreement to lock in the rate for your event!
Email
connie.wylie@vfwpost8752.org
or call our Clubroom office at 651-459-2812 for further information, to see if your desired date is available, and to book your event before possible rate increases occur.
Remember that when you rent our hall, you support veterans!

We look forward to hearing from you.
Connie Wylie
Clubroom General Manager
Cottage Grove VFW Post 8752
651-459-2812
Additional photos of set up and decorating examples to come.

Four views of the hall decorated for an adult's birthday party.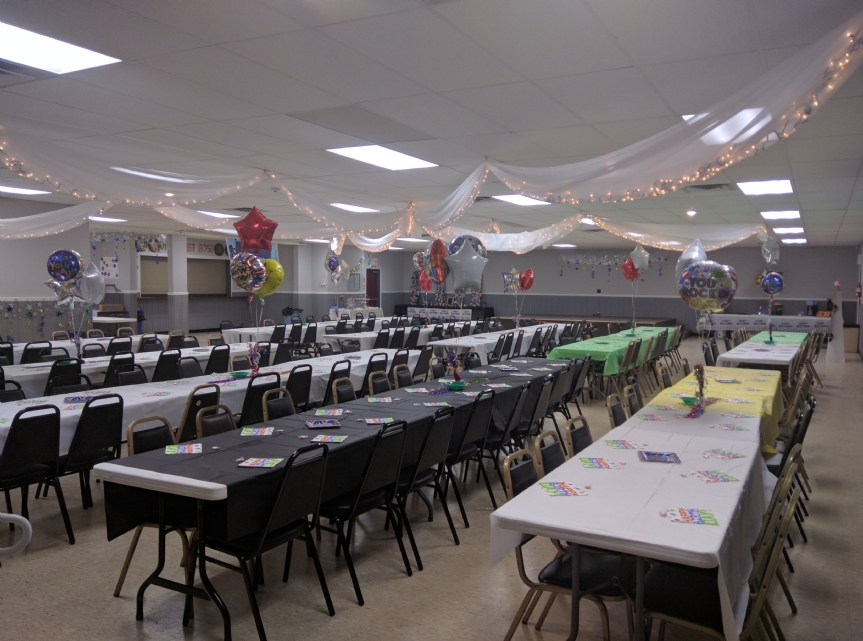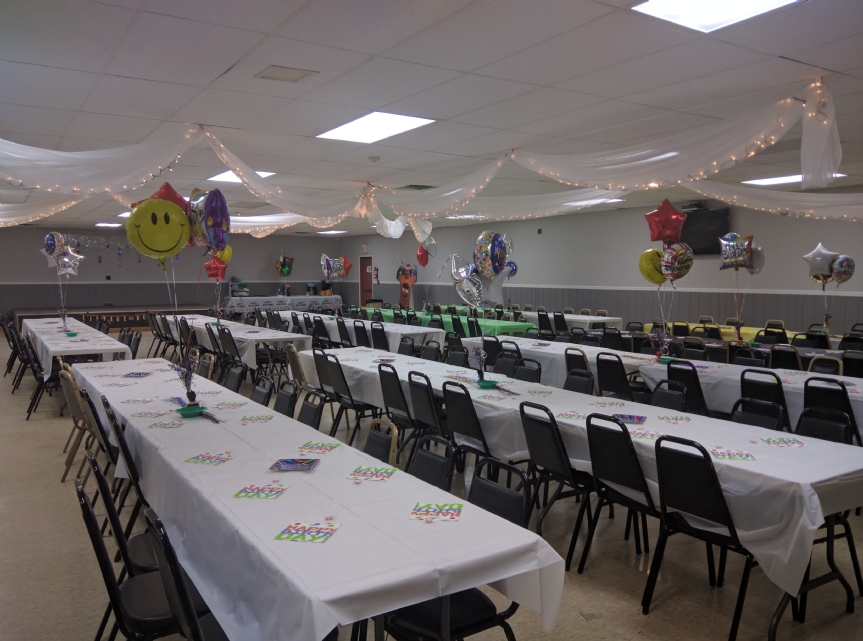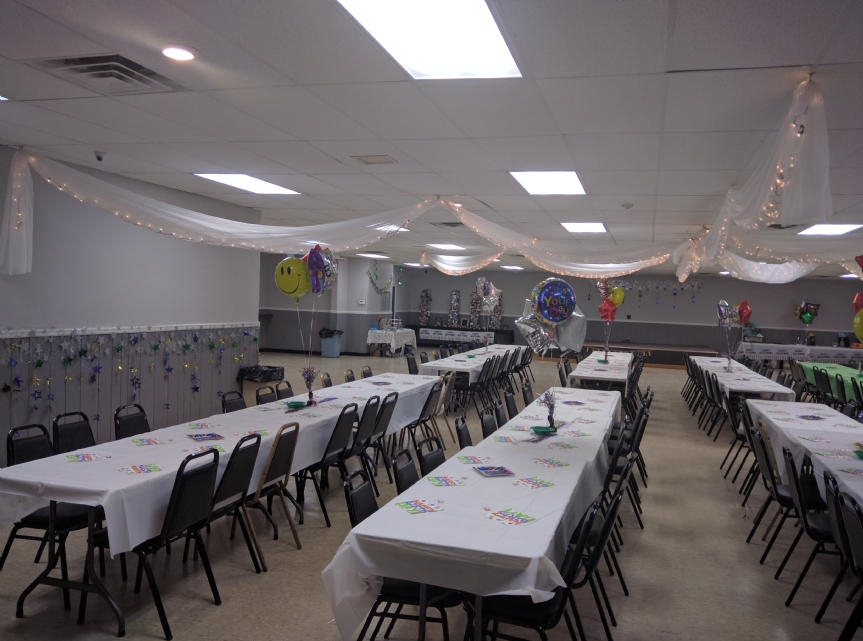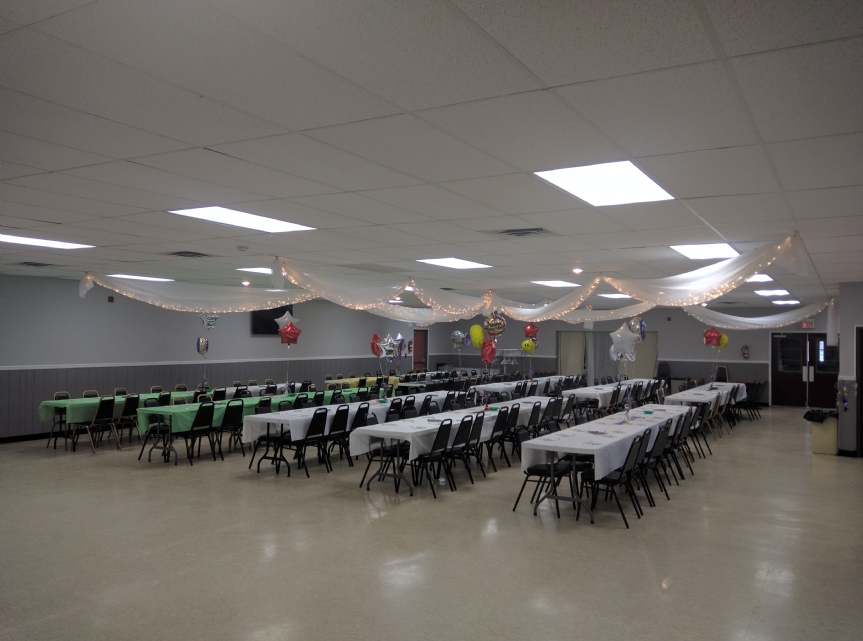 Another wedding or wedding receiption